Resources
We are happy to provide you with these online resources.
Sermon Archive
Here you will find our archive of sermons that have been delivered on Sunday mornings at Waxhaw Bible Church.
At WBC we typically preach through books of the Bible, either verse by verse or story by story. We believe God's Word is sufficient and there is power in the proclaiming of His Word.
This is good place to catch up on what you may have missed this past Sunday or, get to know us a little bit if you are new to us.
Songs of Scripture
Seeing the value of engaging with Scripture and memorization our Worship ministry has put several Bible verses to music to help aid memorization.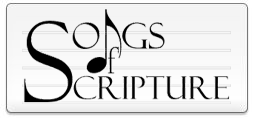 RightNow Media
We have access to an incredible online library of resources that we'd like to make available to you.
Click here to head to RightNow Media: