Global Missions of WBC:
Campus Crusade for Christ
John and Beverly Swem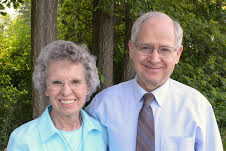 The Axmans are Reach Beyond missionaries on loan to SonSet Solutions (former HCJB Global Technology Center) in Elkhart, Indiana. Mike designs equipment that is used by Christian radio stations in more than one hundred countries and gives technical support to ministry partners around the world. Mike and Faith both came to Christ as young adults and met while students at Moody Bible Institute. They have served as missionaries since 1969—with Far East Broadcasting Company in Okinawa and Korea, Wycliffe Bible Translators in Papua New Guinea and Waxhaw, and Reach Beyond (formerly HCJB Global) in Elkhart.
Neighborhood Gospel Missions

Dave and Anna Gay Newell began their missionary service May 30, 1966. They served 21 years with Trans World Radio, 9 years on Bonaire, Netherlands Antilles; 9 years on Guam, Western Pacific: and 3 years in Chatham, New Jersey. In 1987, the Newells moved to Madison, Georgia, to serve with Source of Light Ministries. Since 2005, they have been on loan from Source of Light Ministries to Neighborhood Gospel Mission in Lexington, Georgia, where they are helping the mission to establish a camp and conference center.
Oak Hills Fellowship
Brian and Becky Eastling serve with Oak Hills Fellowship at Camp Oak Hills. Brian is the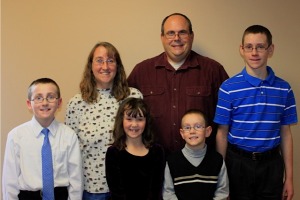 Program Director in charge of programming, staff recruitment, and staff training. Camp Oak Hills is located along the picturesque shore of Lake Marquette in northern Minnesota, near Bemidji. It offers a quality Christian camp experience for youth, while pursuing a vision for year-round ministry to families and adults. They began this assignment in 2008. The Eastlings served with Child Evangelism Fellowship from 1999-2008 at camps in Indiana and Illinois.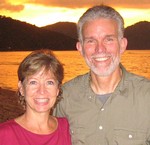 Deänne and Jeff Boesel serve on the leadership team for OC International, with Deänne directing the Membercare Department and Jeff directing the Mobilization Department. In addition, Deänne leads the OC Global Care team, providing care for all of OC's US-sent workers around the world. Jeff speaks and writes about mobilizing others for kingdom work. They live and work from Colorado Springs, though much of their time is spent on the road. Their four children are grown and they have three grandchildren.
Positive Impact As children Hope and Zach lived two miles apart, but their paths never crossed until they met in Lombok, Indonesia as single missionaries. There they served with Pioneers, a mission agency focused on church planting among unreached peoples. Now Zach and Hope lead Positive Impact, a Christian business incubator that provides discipleship coaching, business coaching, and funding to mission-based businesses in places traditional missionaries cannot go. They have three children ages 10, 7, and 1.
Word of Life Fellowship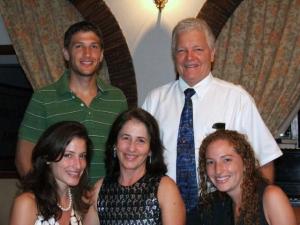 The Mouras have been with Word of Life for more than 36 years. For 13 years Airton and Vera served at Word of Life youth camp in São Paulo and Curitiba. In July 2000 Airton returned to the Seminary as a resident professor. Since then he has served as the director of the ministry department and in other areas of the seminary. In 2011 Airton got his D.Min degree at Southeastern Baptist Theological Seminary, Wake Forest, NC and since then has been director of the postgraduate program at Word of Life Bible Seminary, Atibaia, Sao Paulo. In December 2012 Airton became the director of the Seminary Postgraduate Program and continues to teach Contemporary Theology and Biblical Counseling. Airton is an ordained pastor and serves as an elder and teaches adult Sunday school class at the First Baptist Church of Atibaia, a congregation of 1200 members. Vera is involved in the church ministry to children. The Mouras have three children – Melisse, Cindy, and David. Serving in Brazil with
Word of Life Fellowship (USA)
Word of Life Fellowship (Brazil)
Wycliffe Bible Translators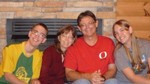 Keith was born in Oklahoma, and Heidi was born to missionary parents in Brazil. Today they work in Brazil, translating the Bible for a particular people group. This group has only a handful of believers scattered in different places. More than a decade ago someone else had translated the New Testament for this people group and published it. However, it had not been accepted by many villages because it was not understood.
Keith and Heidi have spent years working on an alternative translation. Now they are nearing the finish of the New Testament. They plan to do a complete read-through of the whole New Testament with a group of believers and then record a portion. They will also be dialoguing with the believers about a publication strategy for the New Testament

.
Keith and Heidi have two children.
Wycliffe Bible Translators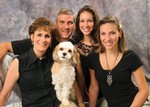 Phil and Peggy Janofski are serving missions through personnel training and medical resourcing. Phil serves as Leadership Training Coordinator, working to develop and present leadership and managemen
Peggy is the Director of the JAARS Health Services clinic and fills in as a clinic RN when necessary. She also enjoys presenting healthcare, phonetics, and language acquisition topics to the participants of the Intercultural Communications Course.
t training resources to managers at the JAARS Center here in Waxhaw. Training has also been provided overseas, as fields call for presentations at their location. He also serves as present
er and small g
roup facilitator when the Intercultural Communications Course is in session, which operates for five weeks three times
a year. This course provides critical cross-cultural training and preparation for folks to help them thriv
e in new ministries worldwide.
Phil and Peggy have two daughters, Ashley and Brittany, and a Cavachon named Pippi. Serving at the JAARS Center near Waxhaw, NC with
Wycliffe Bible Translators
New Tribes Mission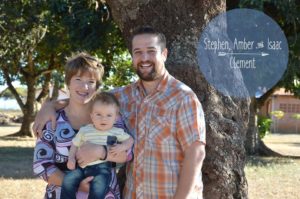 Stephen and Amber Clement have been serving with New Tribes Mission in Brazil since February, 2015. Lord willing, after learning Portuguese, the national language, they will live near a people group in the Amazon area, learn that language, and then translate the Bible and teach the people chronological Bible lessons. Their goal is to remain there until a mature church has been established.
Matt and Erica Schmidt
Lars and Kathy Huttar